A Christian Survey or World History Notes (PDF Only)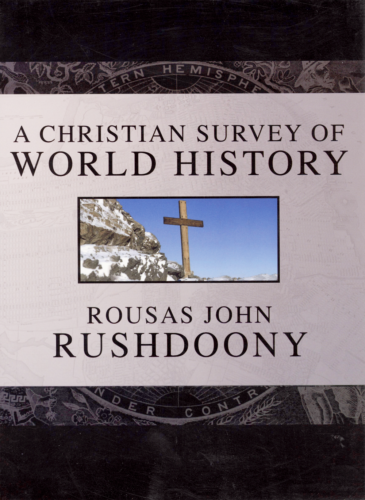 This is just the PDF version of the ebook. We will be adding the additional formats as they become available. These formats will be added to the zip file you've purchased and no additional charge.


There are 15 chapters in the Note Book:
Chapter 1: God & Israel

Chapter 2: Ancient Egypt

Chapter 3: Ancient Near East & Mediterranean Powers

Chapter 4: Assyria & Babylonia

Chapter 5: The Persian Empire

Chapter 6: Greece

Chapter 7: Jesus Christ & the Beginnings of Christianity

Chapter 8: The Rise & Fall of the Roman Empire

Chapter 9: Birth & Death of the Roman Empire

Chapter 10: The Early Church Confronts the World

Chapter 11: Byzantium, the Eastern Roman Empire

Chapter 12: Islam

Chapter 13: The Frontier Age

Chapter 14: The New Humanism

Chapter 15: The Reformation

Review Questions

Questions for Thought & Discussion
Read inside...
| | |
| --- | --- |
| Product Contains | Zip File Contains (PDF) - More Formats will be added to your purchase in the future |
| Media Length | 1.75 MB |
| Topics | World History |