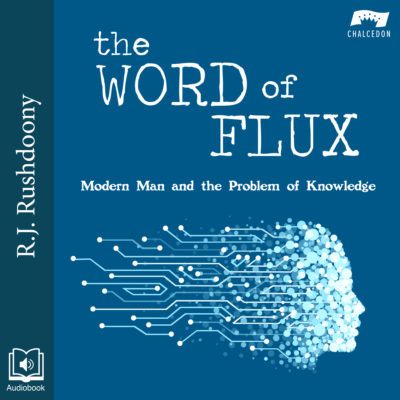 Modern man has a problem with knowledge. He cannot accept God's Word about the world or anything else, so anything which points to God must be called into question. Man, once he makes himself ultimate, is unable to know anything but himself. Because of this impasse, modern thinking has become progressively pragmatic. This book will lead the reader to understand that this problem of knowledge underlies the isolation and self-torment of modern man. Can you know anything if you reject God and His revelation? This book takes the reader into the heart of modern man's intellectual dilemma.
Sample Audio
Chapters
Opening Credits
Preface
Facts and Epistemology
Circular Reasoning
Facts and Presuppositions
Faith and Knowledge
Epistemological Man
Irrational Man
The Death of God: Its Implications
Authority and Knowledge
Ultimate Authority
A Valid Epistemology
The Flight From Reality
Appendix 1: Bootstrap Reasoning
Appendix 2: A Note on Recent Developments in Epistemology
Appendix 3: A Systematic Anthropology?
Appendix 4: The Lack of Epistemological Self-Consciousness
Closing Credits
Read inside...
| | |
| --- | --- |
| Product Contains | 220 MB & 128MB zip files |
| Media Length | 4 hrs and 11 mins |
| Topics | Education, Philosophy |