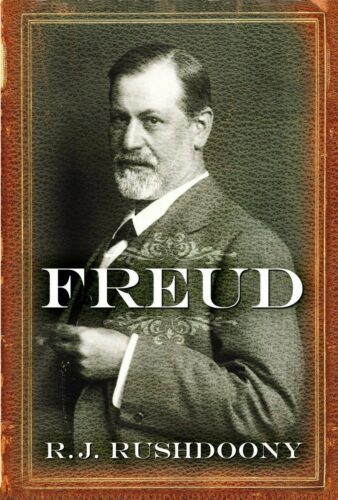 For years this compact examination of Freud has been out of print. And although both Freud and Rushdoony have passed on, their ideas are still very much in collision. Rush shows conclusively the error of Freud's thought and the disastrous consequences of his influence in society.
As long as man views guilt as a problem for science instead of religion, the influence of Sigmund Freud will remain lurking in the mind of modern man. Freud was an architect of the modern world — an unholy builder — like Marx and Darwin. Freud was also a hater of religion — specifically the Bible and its absolute standard. He believed Biblical theism to be the "delusion" which compounded man's central problem of guilt. Freud wanted man to accept his moral predicament without reference to sin.
This analysis of one of history's most insidious players will provide insight into the modern rush to abolish Christianity and Biblical thought.
Read inside...