The Homeschool Life: Discovering God's Way to Family-Based Education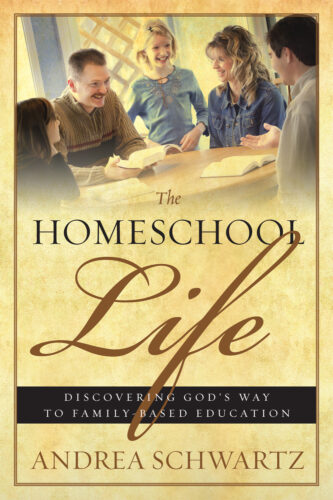 Homeschooling expert, Andrea Schwartz, in this her second book opens the door to The Homeschool Life, allowing parents to see the glorious potential in this life-changing, God-honoring adventure. She offers sage advice concerning key aspects of homeschooling, while never losing her central focus of applying the Word of God to all areas of life and thought. She provides practical insights for parents as they seek to provide a Christian education for their children.
This volume focuses on help for parents who want to instill a thoroughly biblical approach to learning, teach sound biblical character as they cover all academic subjects, and learn how to choose curriculum that will equip them to raise a generation eager and ready to be ambassadors for Jesus Christ.
Andrea's practical, clear approach to homeschooling comes from twenty- six years in the trenches where she has learned that homeschooling parents are doing some of the most important work there is to do in the Kingdom of God and need all the help and encouragement they can get.
Read inside...