JCR Vol 15: Symposium on Eschatology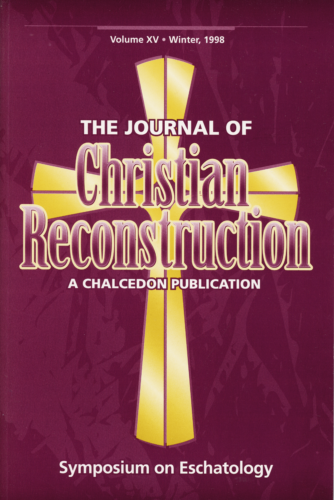 NOTE: We have few copies of this title and they are imperfect copies. They may have bent corners, scratches on the covers, or the book appears wavy due to printers poor packaging.

Eschatology is not just about last things, but about first things. Our view of eschatology shapes our entire outlook on life and the Faith. This symposium addresses eschatological issues as diverse as the dispensational interpretive method and the Hymenaen heresy. In addition, it lays the theoretical groundwork for a victorious eschatology.
Read inside...