I had the pleasure of celebrating a number of Dr. Rushdoony's birthdays with him in person. Most notably was his 80th in 1996, when we presented him with a book, a Festschrift commemorating his contributions to many areas of scholarship. A Comprehensive Faith  was the title. It included some personal essays, one of which was mine, which detailed how Rush had radically changed my life and the life of my family.
Dr. Rushdoony passed away in February of 2001, just months before his 85th birthday. In the years since then, the Chalcedon Foundation, under the leadership of his son, Mark, has kept almost all his books in print, and has published many new titles. Last year, 2016, marked the 100th anniversary of Rousas John Rushdoony's birth. As the person organizing and managing Chalcedon's newly redesigned website, I had hoped to have it completed during this centennial celebration, just one year after Chalcedon's 50th anniversary. For a variety of reasons, this did not occur. However, in God's timing, we are launching the 2017 version of chalcedon.edu on the 101st anniversary of  R. J. Rushdoony's birth. This  coincides with the release of a major motion picture, The Promise, that chronicles the events and causes surrounding the Armenian holocaust that few people have any knowledge of which occurred between 1915–1923. Most people do not  know that when Adolph Hitler was orchestrating his own ethnic cleansing program, he did not fear world public opinion, as evidenced in his comment, "Who, after all, speaks today of the annihilation of the Armenians?"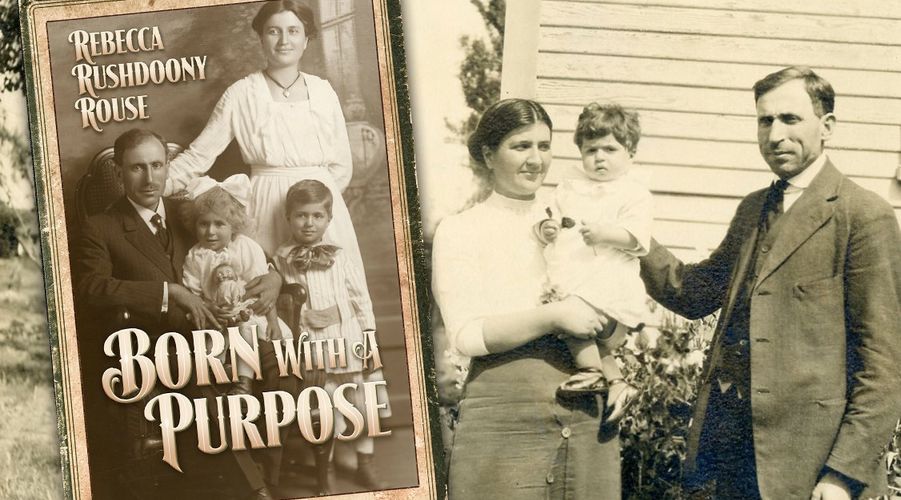 Chalcedon is days away from publishing, in e-book format, a biography written by Dr. Rushdoony's eldest daughter, Rebecca Rouse. It focuses on the circumstances of her paternal grandparents' experience during the death marches (orchestrated by the Turks) out of their home in Van Province, Armenia. They had just buried their first-born, infant son, Rousas George, and their second son, Rousas John, was in the womb of his mother. Its title, Born with a Purpose, reflects the conviction Rush's father had as to why God spared his son and brought their family to America.
This short family history will encourage all who take their Christian faith seriously, and bolster their conviction that if God be for us, who can be against us? Moreover, while the world is just beginning to take notice of the massacre of the Armenian people in the early twentieth century, we at Chalcedon hope our revamped online presence will enable more people to take notice of the message of Christian Reconstruction for years to come, fathered by a survivor of the Armenian genocide.
Topics: Christian Reconstruction, Dominion, R. J. Rushdoony, World History