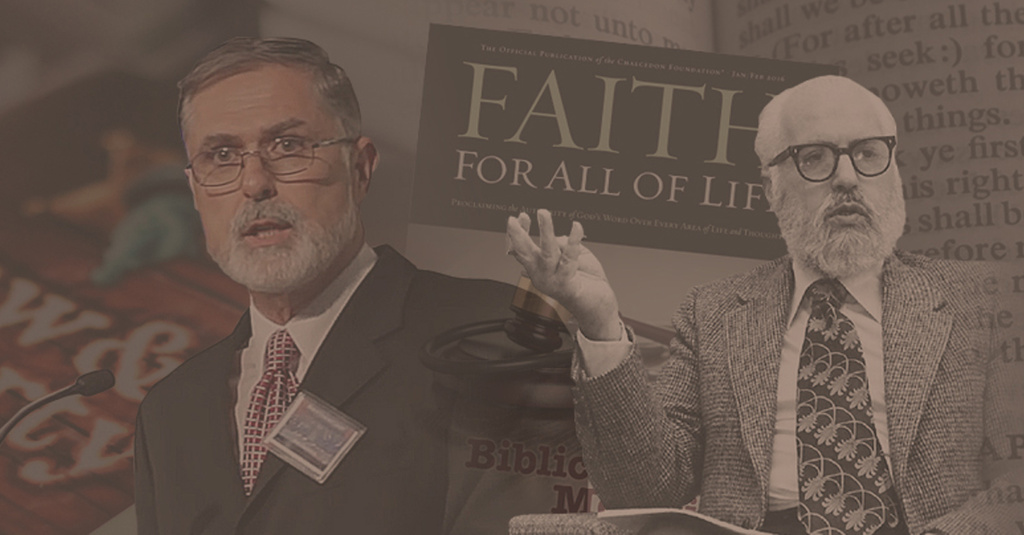 About
The Chalcedon Foundation® is a Christian education organization devoted to the research, publishing, and promotion of Christian Reconstruction. We believe that the Christian faith is applicable to every area of life and thought and that all things are to be "reconstructed" according to God's revealed will in Scripture.
Since 1965
Founded in 1965 by R.J. Rushdoony, the Chalcedon Foundation® is a 501(c)(3) non-profit named after the great ecclesiastical Council of Chalcedon (A.D. 451) which defined Jesus Christ as both truly God and truly man. Rushdoony recognized this crucial definition of the mystery of Christ's incarnation as the limiting factor to all human authorities and institutions. In Matthew 28:18, the resurrected Christ declared, "All power [authority] is given unto me in heaven and earth," which means no person or human institution can claim ultimate authority in history.
With recognizing Christ as Lord in history, the Chalcedon Foundation® teaches that the first and most basic government is self-government, but it is self-government terms of God's revealed will which is contained in His written laws within both Old and New Testaments. Salvation is more than delivering a sinner from eternal punishment. It is a restoration to obedience as Christians live out the law of God that is written upon their hearts and minds.
Since Christ is Lord of history, and His Kingdom is expressed through His people, then the Lordship of Christ extends to every area of life and thought. Our mission, therefore, as the body of Christ in history is to advance the Crown Rights of King Jesus in every realm.
Equipping the Self-governing Christian
Beginning with a simple newsletter to a small list of supporters, R.J. Rushdoony launched what he originally referred to as a "Christian Renaissance." His goal, as he wrote in his first newsletter, was to provide a "counter-measure to the prevailing trend'—to show that "the answer to humanism and statism is Christian faith and liberty."  As opposed to organizations focused on creating policies for the ever-growing state bureaucracies, Rushdoony saw that the role of the Chalcedon Foundation® as an educational one, — to equip and empower Christians to apply their faith to every area of life and thought through:
Support
Since 1965, the Chalcedon Foundation® has existed solely by the financial gifts of its faithful supporters.
We do not receive money from state or federal governments nor from other foundations. It is the direct, tax-deductible gifts of Chalcedon's supporters that underwrites the full work of this ministry.