NEW! The Chalcedon Book of the Month Club
NEW! The Chalcedon Book of the Month Club
It's an Easy Way for You to Increase Your Understanding of the Great Books of R. J. Rushdoony from the Convenience of Your Home-and It's FREE!
Starting in February-and then every month throughout 2017-Chalcedon will host an online book discussion on select works by R. J. Rushdoony. This is a great opportunity for you, and those you know, to discuss the important tenets of Christian Reconstruction as only Rushdoony could teach them.
As with any book club, you simply read each book yourself before the scheduled discussion date, and then you'll be sent an email with access information to participate in the online discussion. Each discussion leader is chosen based upon their familiarity with specific titles and subjects, and their willingness to spark conversation. The sessions will be hosted by Chalcedon's Andrea Schwartz.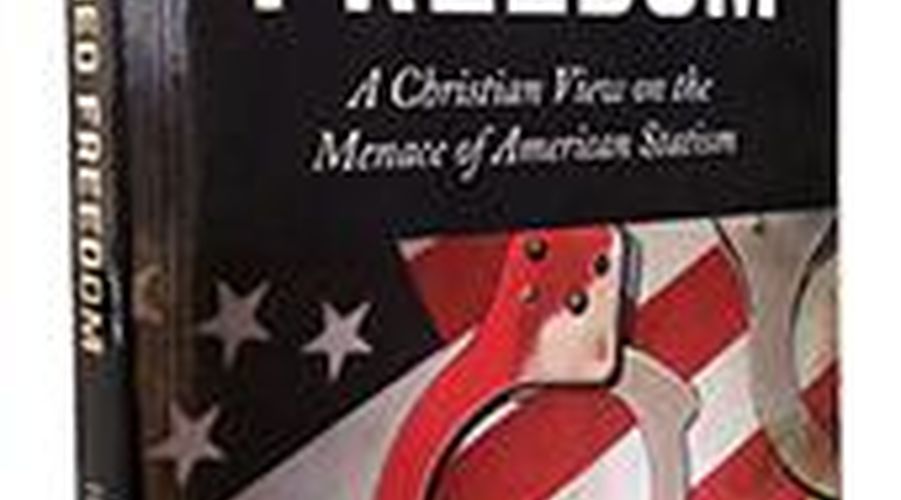 Our FIRST Book of the Month Discussion is on Our Threatened Freedom: A Christian View on the Menace of American Statism
Monday, February 6th at 8:00 pm (CST)
Led by Attorney, Jerri Lynn Ward, an active champion for civil liberties and the cause of Christ.
How Do You Sign Up? It's Easy! Just Click This Link and Fill in Your Name and Best Email Address!
Get a jump start by ordering your copy of Our Threatened Freedom now, and you can SAVE 30>#/strong### during our sale which ends January 31st! Available in print and Kindle versions!
Here's What's Coming in The Book of the Month Club:
March - Faith and Wellness with Dr. Rhett Bergeron
April - In His Service with Tim Yarbrough
May - Larceny in the Heart with Peter Allison
June - Philosophy of the Christian Curriculum with Andrea Schwartz
July - Sovereignty with Martin Selbrede
August - The American Indian with Mark Rushdoony
...More dates to be announced!
Topics: Education