Can We Tithe Our Children?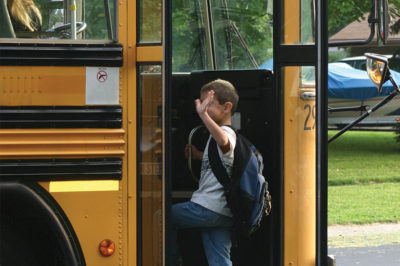 We and all that we have are God's possession. Children are described as a "gift" or "heritage" from the Lord, and also as a "reward", "boon", or "blessing" (Ps. 127:3). To misuse God's gifts and blessings is to incur His wrath. It is only "every one that feareth the LORD; that walketh in his ways' who is "blessed" (Ps. 128:1).
The first and basic premise of paganism, socialism, and Molech worship is its claim that the state owns the child. The basic premise of the public schools is this claim of ownership, a fact some parents are encountering in the courts. It is the essence of paganism to claim first the lives of the children, then the properties of the people.
For too long most professing Christians have been practicing pagans who have honored God falsely: they "with their lips do honour me, but have removed their heart from me, and their fear toward me is taught by the precept of men" (Isa.29:13). On all such, God's judgment is assured, and God's judgment on our age is in increasing evidence. Judgment is neither averted nor moderated by much crying or bemoaning but only by a renewed heart, by faith and obedience. How can we expect God to honor us, or bless us, when we give our children to the state schools and surrender their minds daily to the teachings of humanism? It is sin and madness to believe so, and those who try to justify their sin only increase it.
The true believer will, like Hannah (I Sam. 1:27f.), see children as a gift from the Lord, to be given to the Lord as long as they live.
Taken from Roots of Reconstructionby R. J. Rushdoony, pgs. 9
Topics: Statism, Education, Family & Marriage, R. J. Rushdoony, Culture , Government, Poetry & Wisdom Literature, Biblical Law, Major Prophets