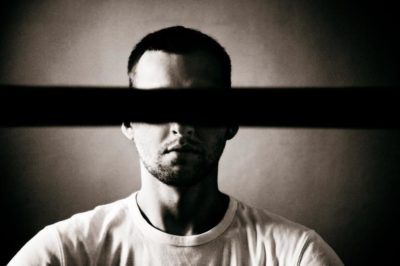 California Farmer 244:2 (Jan. 17, 1976), p. 30.
Truly blind men are men who believe only in what they see, and they deliberately see nothing. They look at the world around them, and they refuse to see order, direction, or meaning. They deny God and the supernatural, and they insist that the magnificent and intricate design in the natural world is not planned and ordered but accidental. This is not only a deliberate self-blinding but an amazing faith in mindless miracles. To believe that the created universe, with all its order, law, and design, is an accident requires a greater faith in miracles than the Bible ever requires.
The Psalmist tells us, "The heavens declare the glory of God; and the firmament sheweth his handywork" (Ps. 19:1). St. Paul declares that "the invisible things of him [God] from the creation of the world are clearly seen [i.e., all nature reveals God], being understood by the things that are made, even his eternal power and Godhead; so that they are without excuse" (Rom. 1:20). The evidence is so compelling that only a willful self-blinding man can suppress it.
Men are blind to God because they choose to be so. They would rather deny their sight than confess their sin, for to see God's hand, power, and lordship means also to recognize our sin against Him, our lawless declaration of independence from God. Men choose to be blind rather than saved. They prefer to be their own god rather than to confess the true God.
Man the sinner is thus a self-blinded, self-deluded, would-be god. Blind men cannot govern a world they refuse to see, and, as a result, their attempts at ruling the world without God go from disaster to disaster. Our times are a witness to this.
But we are told that, when men cried unto the Lord in their troubles and distress, "He sent his word, and healed them" (Ps. 107:20). To hear God's Word means to confess Him and His Word to be sovereign and therefore redemptive. It means acknowledging Him as Lord and Savior. It means to confess that there is more to the world than what we see: there is always God's hand and government, in the world and in us. Do you see that?
Topics: Philosophy, Culture , Epistles, The, Poetry & Wisdom Literature