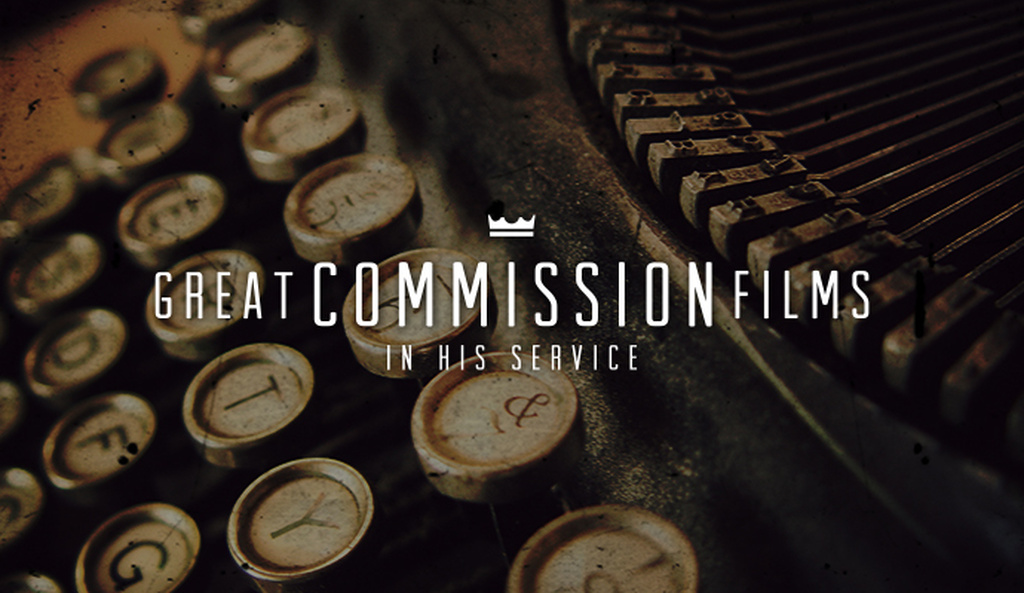 Magazine Article
Whatever Makes Manifest Is Light: Documentary Filmmaking and the Great Commission
My prayer is that this movie will be screened from countless "cities on a hill" throughout our land and that many will be blessed by its message of hope and life in the midst of the prevailing chaos, despair, and death.
You are the light of the world. A city set on a hill cannot be hidden. Nor do people light a lamp and put it under a basket, but on a stand, and it gives light to all in the house. — Matthew 5:14–15, ESV
C.S. Lewis wrote that one of the functions of art is to present what the narrow and desperately practical perspectives of real life exclude. As a documentary filmmaker, however, I'm on a deliberate pursuit of the opposite goal, namely to present the narrow and desperately practical perspectives of real life so often excluded from works of art like fictional narrative films.
Documentary filmmaking affords me the opportunity to immerse my audience in the real world of people they could easily look up on social media—living, breathing, ordinary people whose sometimes extraordinary lives could never be encapsulated in the short time I spend interviewing them, and whose many complexities can never be conveyed in a few fleeting seconds of on-screen time. And yet their particular experiences and individual perspectives can educate, confront and even inspire us. They can further our understanding of our world, ourselves, and one another.
As a documentary filmmaker who is first and foremost a Christian, I aspire to an even higher form of artistic expression: I seek not to shine in the limelight of worldly acclaim but rather to shine the light of God's truth on the various issues explored in my films and hopefully hold a lamp to their feet and a light to their path, praying that somehow the gospel of the Kingdom will be displayed and Christ exalted in the process.
I am presently in post-production for a documentary film that many readers of this magazine will be familiar with, Hero in America: Dr. Kishore and the Epidemic of Greed, a project I'm producing in collaboration with Martin Selbrede and the Chalcedon Foundation. The film is an appropriate case study for how Christian content creators, guided by the providential hand of God, can effectively team up to live out being the light of the world.
The story of Dr. Punyamurtula S. Kishore is a story that has the potential to help us make sense of one of the worst public health crises ever to afflict our nation, the opioid epidemic. A film that properly tells Dr. Kishore's story could even bring much-needed light to the oftentimes confused thinking of stakeholders who are at a loss coming up with a workable solution to this increasingly complex problem. Dr. Kishore's brilliant approach to helping the lowest of the low in America was effectively put under a basket; this film is our attempt to put his plight on a stand so that it may give light to all in the house.
Honest Filmmaking
It is well known that documentary films have been used by many as a tool for political and other kinds of activism. Most documentaries originate out of two basic motivations: either the desire to retell a powerful story that deserves exploring and exposing, or the conviction that an important cause should be championed. Ideally, your subject matter will contain both a strong story and a meritorious cause. But I believe a Christian documentary filmmaker should be motivated by yet another desire: to broadcast the compelling claims of the Word of God.
Christian filmmakers alone can bring a unique perspective to the culture's conversation, particularly if we seek first to be honest and truthful.
In literature and art, no man who bothers about originality will ever be original: whereas if you simply try to tell the truth (without caring twopence how often it has been told before) you will, nine times out of ten, become original without ever having noticed it. — C.S. Lewis
Christians should be Christians before they are anything else. I struggle and often fail miserably at this but I still strive to be a follower of Jesus Christ more than I try to be a filmmaker. This means that I will make every effort to approach all of my projects from a position of willing subjection to the law of Christ, from a worldview that is shaped by Scripture, and guided by a conscience informed and governed by the truth of the gospel.
James 1:19–22 is a text that I find helpful in my work, one that can also illustrate some of the points made above. Beyond technical knowledge, a proper understanding of film grammar, a good grasp on the art of storytelling, etc., a good documentary filmmaker must be swift to hear, must be a doer of the Word and not a hearer only. Perhaps most importantly, he should strive to fight against the tendency to deceive himself throughout the entire production cycle. This is much harder than it seems.
Let's take a quick look at James 1:19–22, from the NKJV.
19 So then, my beloved brethren, let every man be swift to hear, slow to speak, slow to wrath;
20 for the wrath of man does not produce the righteousness of God.
21 Therefore lay aside all filthiness and overflow of wickedness, and receive with meekness the implanted word, which is able to save your souls.
22 But be doers of the word, and not hearers only, deceiving yourselves.
From this text we can extrapolate at least four valuable principles:
•  A Christian documentary filmmaker should be swift to hear and slow to speak. Not only is this an effective way to encourage your interviewee to give you as much content as possible and thus enrich your project, it is crucial that you learn to listen carefully if you want to capture the essence of whatever particular issue is being discussed. Knowing when to speak and when to remain silent is critical when broaching subjects that you are only beginning to become familiar with. Also, I'm always in need of the reminder from Proverbs 18:17, "The first one to plead his cause seems right, until his neighbor comes and examines him," since there's always more sides to a story than first meets the eye.
•  A Christian documentary filmmaker should be slow to wrath. James tells us that the wrath of man does not produce the righteousness of God. This is a very important warning to those motivated by injustice, for we can be quick to judge a situation and further muddle an issue with our reactionary biases. Proverbs 18:13 says, "He who answers a matter before he hears it, it is folly and shame to him," and it would serve us well to spend whatever time is necessary to understand what we are documenting, being careful not to fall prey to agendas not our own and thus inadvertently perpetuate false narratives and unbiblical solutions that fail to bring God's righteousness to bear.
•  A Christian documentary filmmaker should lay aside all overflow of wickedness. This is a Christian duty for all believers but one that is particularly important for filmmakers who seek to bless the name of God before the nations. We desperately need to receive with meekness the implanted Word if we are going to somehow communicate it to our audience. If we are to expect God to bless our efforts, we need to make sure we are walking in the fear of the Lord, conducting ourselves with utmost integrity, treating our interviewees as well as our audience with care and respect.
•  A Christian documentary filmmaker should be a doer and not a hearer only. The easiest thing to do for a filmmaker is just to gather a bunch of "talking heads" and have them tell your story for you (I have 40+ people in my current film, so I know how tempting this actually is). Now, that would be entirely appropriate for historical films or issues that require a lot of expert witnesses and anecdotal support to tell the story properly, but the goal should always be to show more and tell less, leaving the preaching for the pulpit.
A Rewarding Calling
Making a documentary is an incredibly rewarding educational experience. What at first is an uninformed interest in an issue or story, quickly becomes an immersion in a world full of nuances and contradictions, a fascinating exploration that in the end turns you into a kind of expert.
Unlike my previous film, IndoctriNation: Public Schools and the Decline of Christianity in America, my current film is about something I knew very little about—drug addiction and treatment, the opioid epidemic, and of course the work of Dr. Kishore. IndoctriNation was familiar territory, as my wife and I had been homeschooling our children for several years at that point, plus I had done work for the Exodus Mandate, a ministry that encourages Christian education and homeschooling.
In contrast, I was introduced to Dr. Kishore's story when I read Martin Selbrede's first article about him in Faith for All of Life. With IndoctriNation, my co-producer Colin Gunn and I came up with a list of people to interview who would support our thesis, as that film was more narrative essay than journalistic documentary. For Hero in America I have looked for people who could help me understand how Dr. Kishore developed such a revolutionary, effective, and successful addiction treatment method, and why he was brought down so ruthlessly.
As a filmmaker, it is an amazing privilege to share with my audience some of what I've discovered over the two years or so years that I'm immersed in producing a particular film. In the end, I am incredibly enriched and if I did my job well, so is the viewer. My goal is for people to be better equipped to speak about a particular issue, i.e. drug addiction and treatment, with their families, their friends, their churches, and with people in their communities. Some will even want to share what they've learned with policy makers at the state and national levels. That's when the film takes on a life of its own and the filmmaker is deeply humbled by this vocation.
Fields White unto Harvest
Thanks in no small measure to Netflix and other online delivery platforms, documentary and non-fictional narrative films are currently experiencing a kind of renaissance, at least in the number and variety of projects being produced. Barriers to entry have never been extremely high and they are virtually nonexistent in today's world of affordable technology and available distribution outlets. I am committed to this art form and committed to encouraging others to explore the immediacy of this genre for Christian Reconstruction.
There are literally an infinite number of stories Christian filmmakers can tell, and countless issues the light of God's Word can and should be applied to. The harvest is plentiful, as it were, but the laborers are few. Nonfiction narrative films can make a significant impact on the culture if you stick to your convictions, are true to the subject matter, and remain faithful to what the Scriptures have to say about your subject matter.
Hero in America is more than a story about the rise and fall of a successful medical practice. It is the story of an American dream turned nightmare for an innovative Indian immigrant. It is the story of how greed makes men cruel, and how the love of money is a root of all kinds of evil. It is, moreover, a modern example of the prophet Isaiah's indictment of his nation. "Justice is turned back," he tells us, "and righteousness stands afar off; for truth is fallen in the street, and equity cannot enter. So truth fails, and he who departs from evil makes himself a prey" (see Isa. 59:14). Dr. Kishore became a reproach and a laughing stock to the medical and political establishment. They scoffed at him, and denounced him for departing from the evil cruelty of their entrenched system of hopeless perpetuation of dependency to addictive substances.
My prayer is that this movie will be screened from countless "cities on a hill" throughout our land and that many will be blessed by its message of hope and life in the midst of the prevailing chaos, despair, and death.
For you were once darkness, but now you are light in the Lord. (...) And have no fellowship with the unfruitful works of darkness, but rather expose them. For it is shameful even to speak of those things which are done by them in secret. But all things that are exposed are made manifest by the light, for whatever makes manifest is light. Ephesians 5:8, 11–13
---
Joaquin is founder and owner of Great Commission Films and is a veteran producer of documentaries and educational videos. His work has taken him all over the United States and to several countries in Europe, the Middle East, Asia, and the Caribbean. Originally from Miami, Florida, Joaquin grew up in the Dominican Republic, where he received a B.A. in Advertising Arts. Upon his return to the U.S., he studied film production at New York University before circling back to Miami where he worked for several multinational advertising agencies, while doing freelance documentary film work. Joaquin co-wrote/produced/directed the award-winning documentary film, IndoctriNation: Public Schools and the Decline of Christianity in America. Hero in America is his second feature-length documentary film. He lives in Wake Forest, North Carolina, with his wife and their four children.
More by Joaquin Fernandez