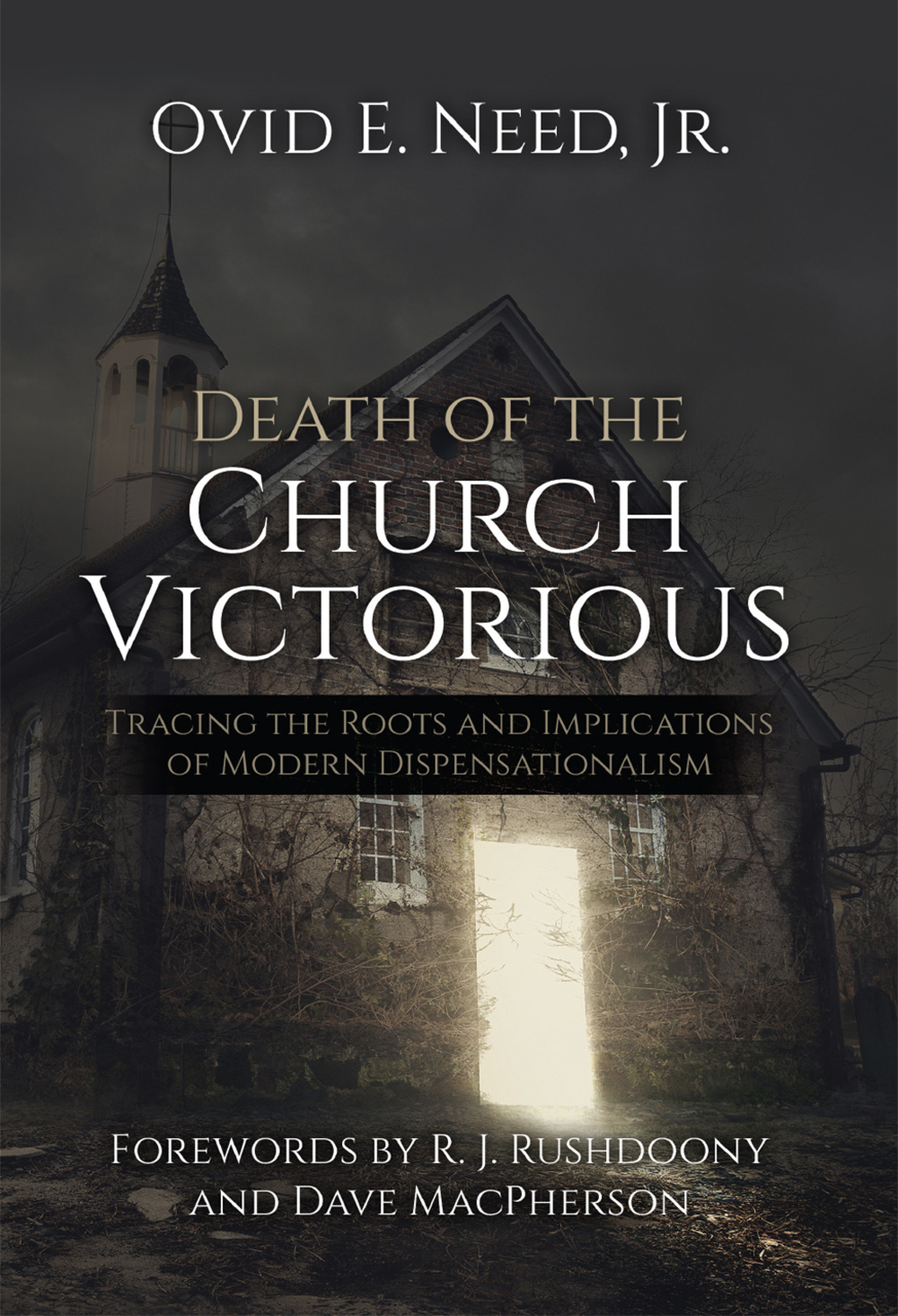 Blog
Death of the Church Victorious
"Ovid Need's study of Death of the Church Victorious, Tracing the Roots and Implications of Otherworldliness is a work of major importance. A false spirituality and an otherworldliness of anti-Biblical characters have long plagued the Christian Church and hobbled its progress…
Hardcover
Tracing the Roots and Implications of Modern Dispensationalism
Death of the Church Victorious traces, with abundant documentation, the roots and modern growth of "Protestant Zionism" and dispensational theology, i.e., God working in different ways in different periods of time, from its roots in the late 1700's to the late 1900's. The new and unique ideas presented during that time were considered unorthodox, even heresy. But through dedication and hard work, men such as John Darby, George Muller, Hudson Taylor, and Dwight Moody changed Christianity from victory to defeat, and exalted "Zionism" over the "Gospel Church." Now non-dispensational theology is considered unorthodox. Moody's Northfield conferences, the Civil War, and the publication of Scofield's popular Reference Bible allowed "Zionism" and dispensationalism to become legitimate Biblical doctrines in America.
If Protestants find a monk's retreat from the world wrong, is their otherworldliness any the less objectionable?
"Ovid Need's study of Death of the Church Victorious, Tracing the Roots and Implications of Otherworldliness is a work of major importance. A false spirituality and an otherworldliness of anti-Biblical characters have long plagued the Christian Church and hobbled its progress…
"Pastor Need analyzes those views in evangelical circles which are working against the future of the faith. His study is a summons to a Biblical faith and power.
It is written with grace and insight. Its timelessness cannot be overstated. It is a joy to read, and a work that the Christian community should be grateful for." ~ R. J. Rushdoony (from the Foreword)
"Pastor Need brings to light dispensationalism's dire effects: pessimism instead of prevailing, cowardice instead of conquering, isolation instead of involvement – a system offering a "rapturous" sneaking away at "any moment" instead of encouraging the saints to subjugate and subdue the enemy until victory is obtained!" ~ Dave MacPherson (from the foreword)
---
More by Ovid Need