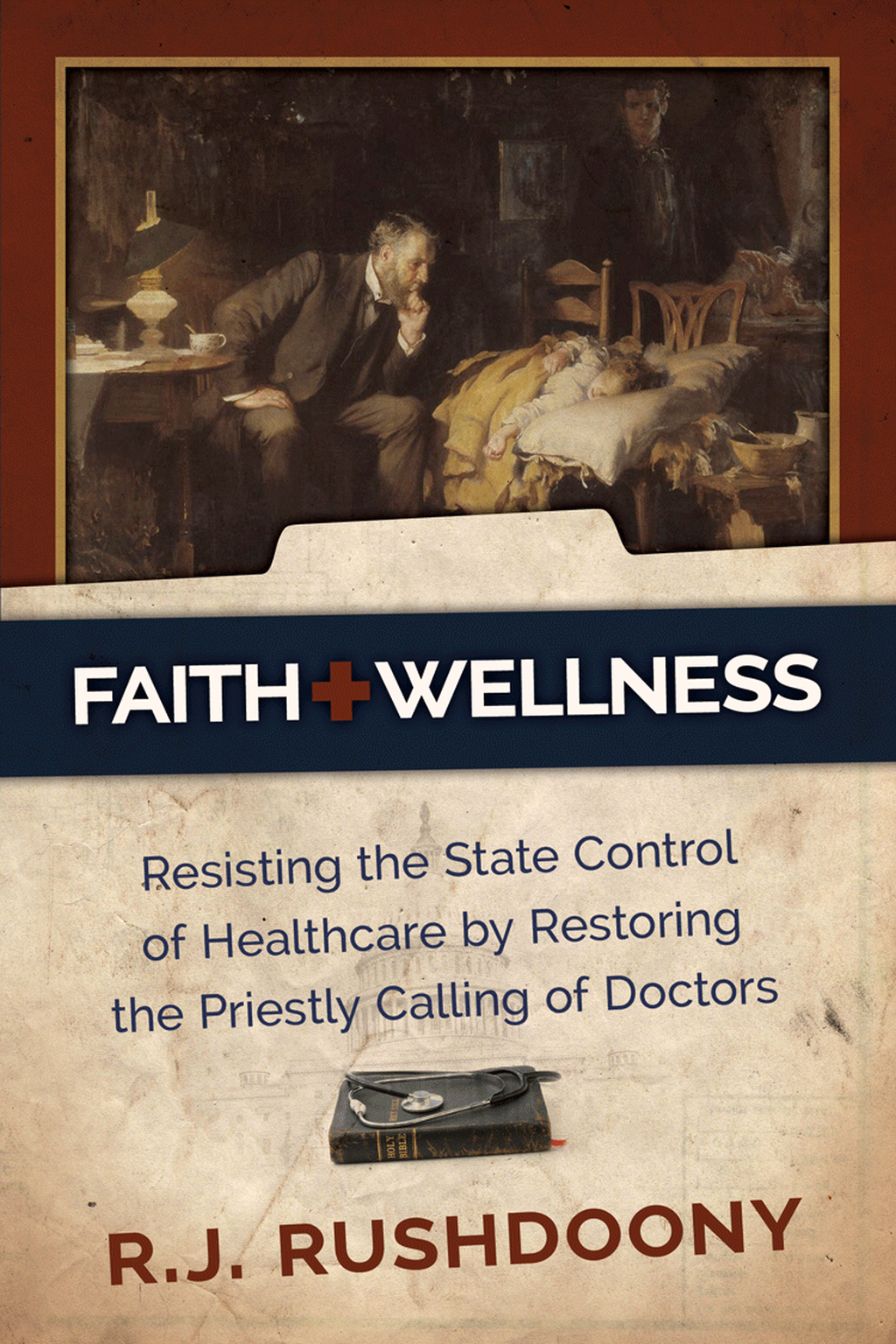 Blog
Faith & Wellness: Resisting the State Control of Healthcare by Restoring the Priestly Calling of Doctors
Rushdoony explains the connection between salvation and healing, the vital importance of treating the whole man (body and spirit), and why doctors should embrace their priestly callings. An essential read for reforming health care.
eBook , Paperback

Resisting the State Control of Healthcare by Restoring the Priestly Calling of Doctors
Abortion, Euthanasia. Socialized Healthcare.
Statist regulations. Quackery. Addiction. These are the modern symptoms of a disease that has infected Western medicine for thousands of years: the disease of humanism. In a series of thirteen "Medical Reports," R. J. Rushdoony traced the Christian and pagan roots of Western medicine in history, and demonstrated how humanist thought has produced vicious fruit in both modern medical practices and in the expectations of patients.
How do we heal the medical profession? Rushdoony understood that finger-pointing will not solve our problems. Because the plague of humanism will inevitably lead to death and no wellness, it is the responsibility of the Church - and the Christian medical professionals with her - to develop a thoroughly Biblical theology of medicine and to teach it.
Rushdoony lays foundations for this by explaining the connection between salvation and healing, establishing the vital importance of treating the whole man (body and spirit), and renewing the vision for doctors to embrace their priestly callings. This is an essential read for anyone who wants to reform health care.
This paperback books includes all the Medical Reports once part of the Roots of Reconstruction.
---

Rev. R.J. Rushdoony (1916–2001), was a leading theologian, church/state expert, and author of numerous works on the application of Biblical law to society. He started the Chalcedon Foundation in 1965. His Institutes of Biblical Law (1973) began the contemporary theonomy movement which posits the validity of Biblical law as God's standard of obedience for all. He therefore saw God's law as the basis of the modern Christian response to the cultural decline, one he attributed to the church's false view of God's law being opposed to His grace. This broad Christian response he described as "Christian Reconstruction." He is credited with igniting the modern Christian school and homeschooling movements in the mid to late 20th century. He also traveled extensively lecturing and serving as an expert witness in numerous court cases regarding religious liberty. Many ministry and educational efforts that continue today, took their philosophical and Biblical roots from his lectures and books.
More by R. J. Rushdoony