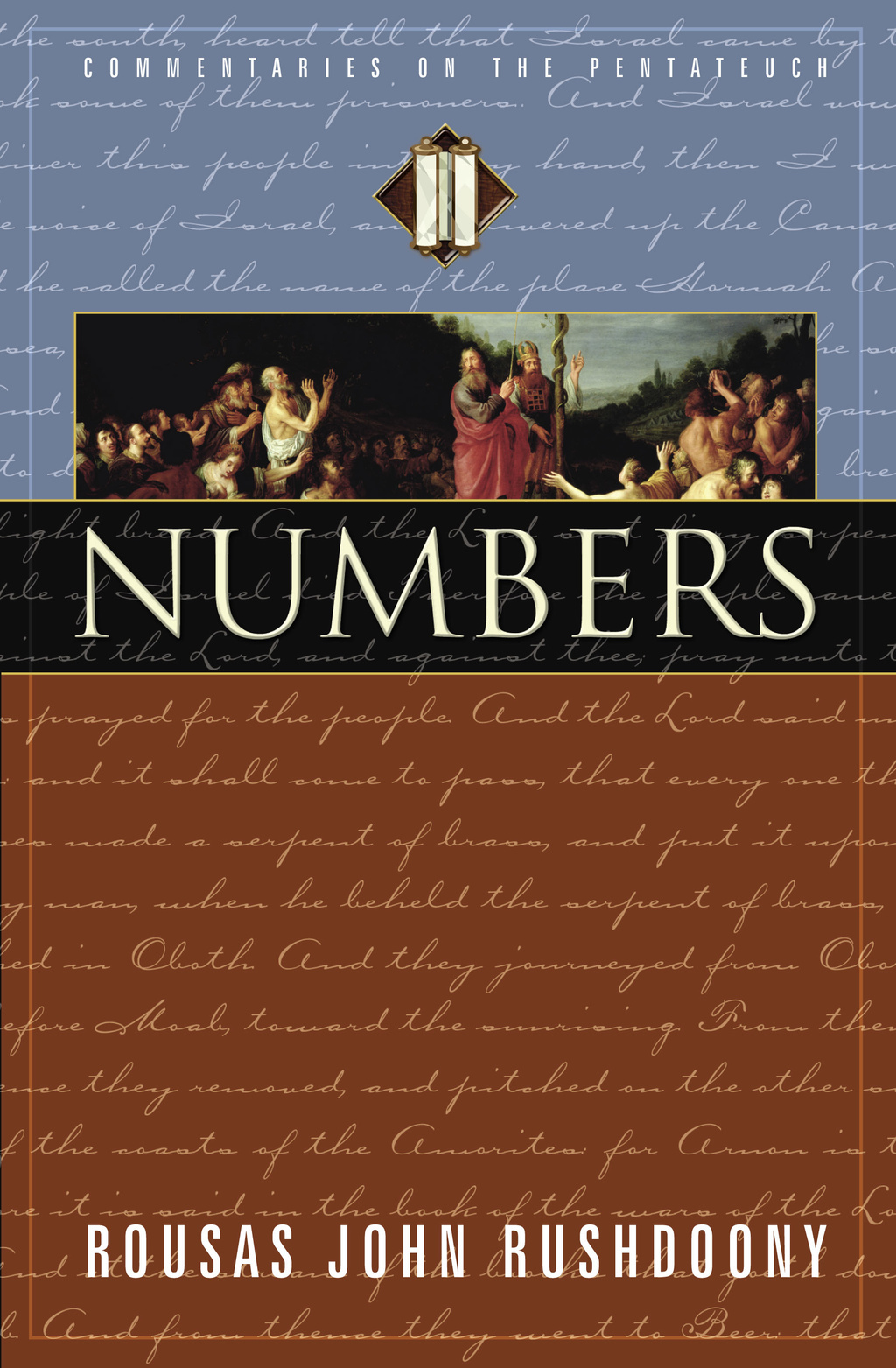 Blog
Numbers, Volume IV of Commentaries on the Pentateuch
This fourth book of Rushdoony's Pentateuch series emphasizes that the Lord desires a people who will embrace their responsibilities.
eBook , Hardcover

The Lord desires a people who will embrace their responsibilities.
The history of Israel in the wilderness is a sad narrative of a people with hearts hardened by complaint and rebellion to God's ordained authorities. They were slaves, not an army. They would recognize the tyranny of Pharaoh but disregard the servant-leadership of Moses. God would judge the generation He led out of captivity, while training a new generation to conquer Canaan.
The book of Numbers reveals God's dealings with both generations. The rebellious in Israel are judged incessantly while a census is taken to number the armies of Israel according to their tribes. This was an assessment of strength and a means to encourage the younger generation to view themselves as God's army and not Pharaoh's slaves.
---

Rev. R.J. Rushdoony (1916–2001), was a leading theologian, church/state expert, and author of numerous works on the application of Biblical law to society. He started the Chalcedon Foundation in 1965. His Institutes of Biblical Law (1973) began the contemporary theonomy movement which posits the validity of Biblical law as God's standard of obedience for all. He therefore saw God's law as the basis of the modern Christian response to the cultural decline, one he attributed to the church's false view of God's law being opposed to His grace. This broad Christian response he described as "Christian Reconstruction." He is credited with igniting the modern Christian school and homeschooling movements in the mid to late 20th century. He also traveled extensively lecturing and serving as an expert witness in numerous court cases regarding religious liberty. Many ministry and educational efforts that continue today, took their philosophical and Biblical roots from his lectures and books.
More by R. J. Rushdoony