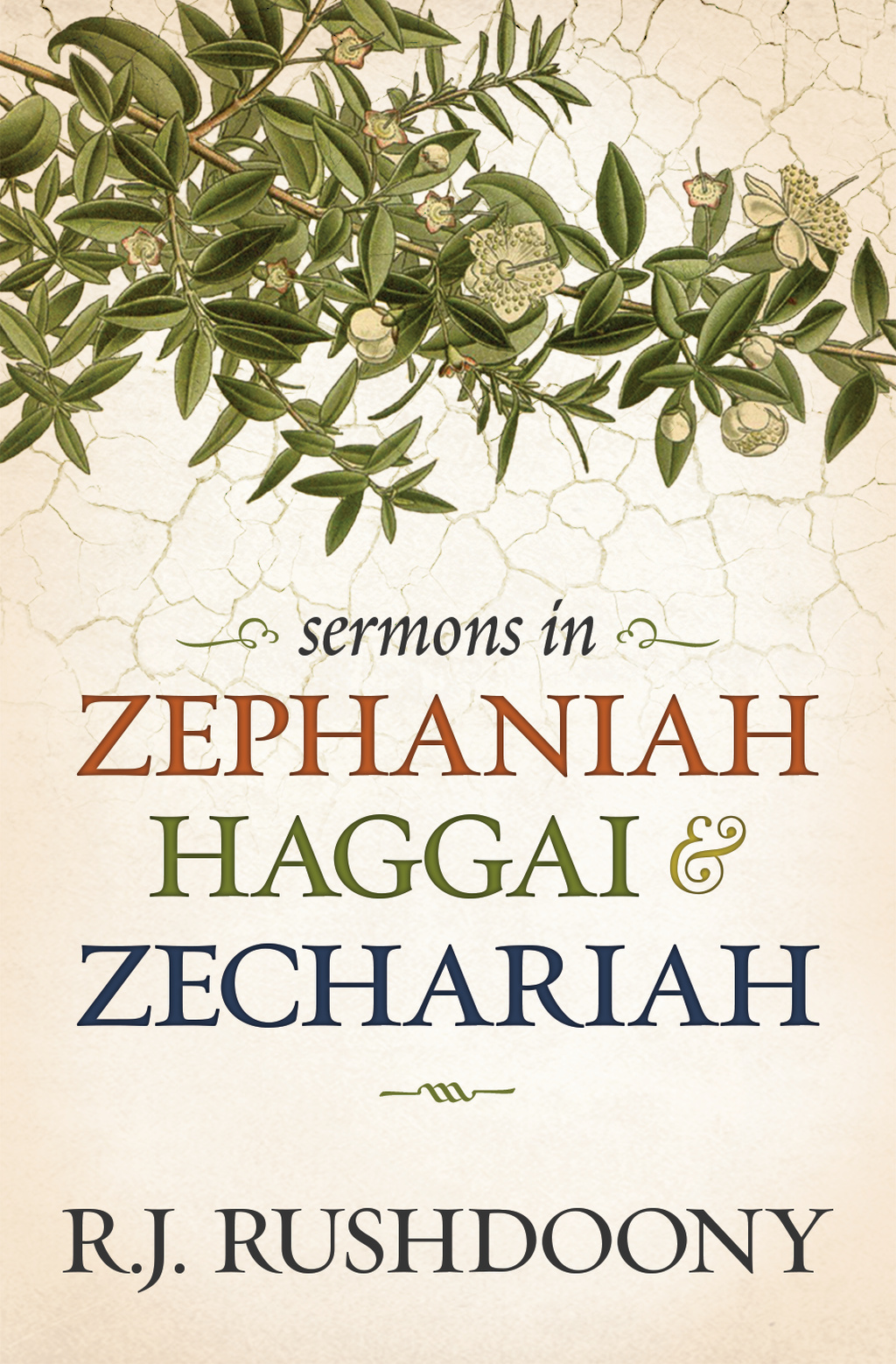 Blog
Sermons in Zephaniah, Haggai, & Zechariah
eBook , Hardcover

"The prophetic function revealed in the Old Testament is threefold: first, to direct the people into a life lived in obedience and harmony with the law of God, second, to point forward to Him who was to fulfill both the law and the prophets, and the third, to 'prophesy,' that is to declare the divine interpretation of past, present, and future…" (p. 32)
We live in an age of practical atheism where men pay lip service to God and then do as they please. Our time is marked by a failure to meet our responsibility while believing that nothing will happen—that God will not judge His church as He's judged His people throughout history.
As we know, judgment begins at the house of God because the church bears the greater burden of guilt for possessing the greater privileges of God's covenant, grace, salvation, and courage. We must take our lesson from Jerusalem of old to whom God sent prophets like Zephaniah, Haggai, and Zechariah to remind them of their covenant responsibility to provide the standard and word to the wicked nations around them.
In this volume, R. J. Rushdoony brings out the two-edged sword of God's law-word through these three minor prophets to both warn and encourage us to greater faithfulness and ministry. Like the faithful in ancient Jerusalem, we can feel small, marginalized, and peripheral to history, but Rushdoony reminds us that our security and effectiveness are determined by the God who controls history and not the evil machinations of men. In this book is the message of hope that we desperately need right now.
To continue the great work of Christian Reconstruction, we must walk by faith and not focus on the smallness of our efforts or our seemingly small results. We must set our hearts and minds on the reality of God's promises and know that all power and dominion are in His hands. What we cannot do, God does not ask us to do. What we can do, God requires us to do. We must stand in obedience to God and fulfill our responsibility to be faithful in our duty and calling as workers, parents, ministers, and churchmen. As heirs together of the grace of life (1 Peter 3:7), our obedience helps our prayers to be heard and God's judgment to be enacted. The future belongs to the dedicated minorities who commit themselves to God and His Word while not despising the day of small things. This is how we face the world of our day.
---

Rev. R.J. Rushdoony (1916–2001), was a leading theologian, church/state expert, and author of numerous works on the application of Biblical law to society. He started the Chalcedon Foundation in 1965. His Institutes of Biblical Law (1973) began the contemporary theonomy movement which posits the validity of Biblical law as God's standard of obedience for all. He therefore saw God's law as the basis of the modern Christian response to the cultural decline, one he attributed to the church's false view of God's law being opposed to His grace. This broad Christian response he described as "Christian Reconstruction." He is credited with igniting the modern Christian school and homeschooling movements in the mid to late 20th century. He also traveled extensively lecturing and serving as an expert witness in numerous court cases regarding religious liberty. Many ministry and educational efforts that continue today, took their philosophical and Biblical roots from his lectures and books.
More by R. J. Rushdoony