Q & A #54 with Martin Selbrede (October 21, 2018)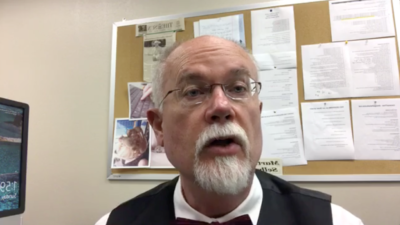 00:00:38 - What are the top three areas that still need to be developed in Christian Reconstruction? 
00:10:17 - Christian courtship. 
00:14:03 - Christian view of climate change. 
00:19:20 - The life spans and fertility of the patriarchs. 
00:23:32 - Rushdoony's studying habits plus tips for better study. 
00:30:14 - What it means to be least in the Kingdom of Heaven. 
00:33:07 - As there was no death prior to the fall, would there have been seasons as we know them? 
00:34:53 - Are there any reconstructionist works being done for drug and alcohol abuse? 
00:41:02 - How long of a time passed between creation and the fall? 
00:42:17 - Explanation of Exodus 4:19f 
00:51:50 - How do we reconcile the fact that our sinless Lord learned obedience by the things He suffered?
Topics: Biblical Commentary, Biblical Law, Biology, Christian Reconstruction, Church History, Church, The, Creeds, Culture , Dispensationalism, Dominion, Economics, Education, Family & Marriage, Government, Justice, New Testament History, Old Testament History, R. J. Rushdoony, Socialism, Statism, Technology