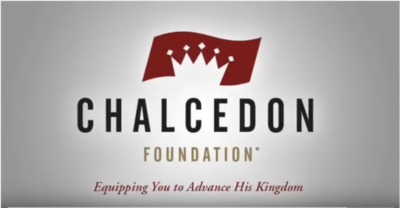 It is a deadly heresy to limit Christ's kingdom, to deny His dominion. Balaam saw Christ as the present King in the year 1452 approximately, before Christ. If we say it is a future thing we do not see as well, nor as far as Balaam. Christ is king, the scepter and the dominion are His, and He reigns in time and in eternity. If we insist on seeing Him only as the future king, we cannot have Him as a present savior, because then He does not rule; then He is not omnipotent against sin and death. Then He is for us only an occasional God, as He was for Balak and for the other pagans of his time, and as He is unfortunately to all too many churchmen- an occasional God, who is out there, and is real, but only once in a while does He wake up and strike out in history; at the Flood, the Red Sea, a few times off and on through the Old Testament and in Christ. But by and large like Baal of old, they see Him as a God who can sleep, and who spends centuries at a time in slumber.
All who see the God of Scripture, the living God as an occasional God will be governed day by day by very practical, mundane, pragmatic considerations; they will be governed by the everyday forces of politics, and of how to get along with people and to influence them. They will be governed, in other words, by humanism. They may profess belief in the God of Scripture, but the God of Scripture is not an occasional God, He is the Lord, and He has dominion. The scepter and the dominion are His, and He reigns. He neither slumbers nor sleeps. We, therefore, can have Christ truly as our savior, only because He is the king, Lord over all, destroyer of sin and death, and He who shall subdue our enemies under our feet.
Let us pray.
Oh, Lord our God, we thank Thee that we have a star and a scepter, Jesus Christ, and that He hath dominion unto the uttermost parts of the earth. Give us grace, therefore, to walk in the boldness of His rule and authority, to set forth the crown rights of our king Jesus Christ over every area of life, and to move as more than conquerors through Him that loved us, Jesus Christ our King. In His name we pray. Amen.
Topics: Church, The, Dominion, Theology