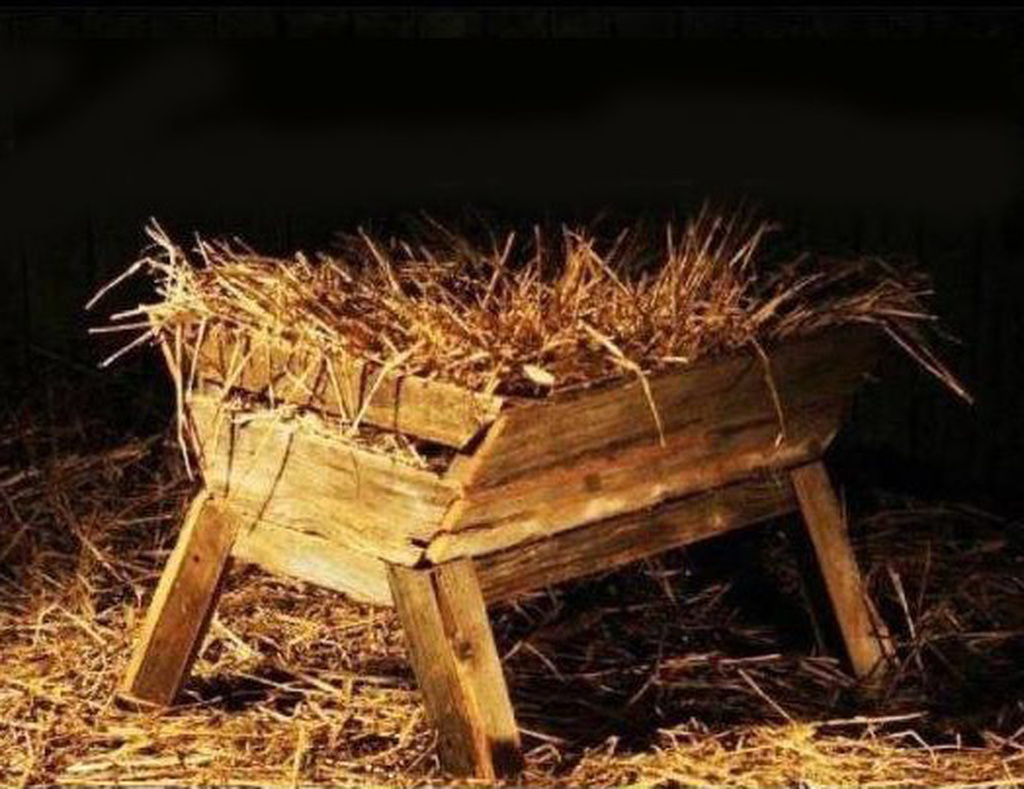 Magazine Article
The Meaning of Christmas
When a whole nation, as secular as it is, is caught up in this most religious holiday, we must be impressed that what the world is celebrating with lights, music, feasting, and gift-giving is not the birth of Buddha or Muhammad, but the birth of Jesus Christ.
Before Christians began to celebrate Christmas, there was the feast of Epiphany, which celebrated the baptism of Christ.1 In Antioch as late as c.386, Epiphany and Easter were the two great feasts. The emphasis was on Christ's baptism at the age of 30, for as Chrysostum said, "It was not when he was born that he became manifest to all, but when he was baptized." The date of baptism was believed to be January 6.
The Armenian fathers kept the feast of the birth and baptism together on January 6. They argued from Luke's gospel that the Annunciation took place on April 6, and therefore the birth on January 6. The baptism was on Christ's thirtieth birthday, and should therefore also be kept on January 6.
In time, however, the churches began to celebrate the birth of Christ, once the date of birth was established. That took place when Pope Julius (337-352), asked by Bishop Cyril of Jerusalem to find the birth date of Christ, looked in the works of Josephus and found the date to be December 25th. It was Pope Liberius (352-366) who displaced January 6th in favor of December 25th and celebrated the first Christmas in Rome on December 25, 353 or 354. The Eleventh Edition of the Encyclopedia Britannica (Vol. IX, p.697) states:
Chrysostum seems to have known of it, for in his Epiphany homily preached at Antioch, c.392, he refers to the archives of Rome as the source from which the date December 25 could be confirmed, and declares that he had obtained it from those who dwell there, and who observing it from the beginning and of old tradition, had communicated it to the East.
Matthew's Account of the Miraculous Birth

Thus began the celebration of Christmas on December 25. The miraculous birth of Jesus is recounted in the gospel of St. Matthew, who tells us that Mary, Jesus' mother, "was found with child of the Holy Ghost." When the angel of the Lord appeared before Mary's distraught husband, Joseph, he was told:
Fear not to take unto thee Mary thy wife: for that which is conceived in her is of the Holy Ghost. And she shall bring forth a son, and thou shalt call his name Jesus: for he shall save his people from their sins.
St. Matthew goes on to describe the circumstances of Christ's birth in the next chapter. On hearing of His birth, the wise men from the east come to Jerusalem seeking the newborn King of the Jews, "for we have seen his star in the east, and are come to worship him." Thus in the year 2003 we still celebrate Christmas: the miraculous birth.
Christ's divine origin and destiny as Savior and Messiah were established at birth. And, as an adult, His reputation was already known far and wide, for when Jesus at age thirty went to John the Baptist to be baptized, John said to Him, "I have need to be baptized of thee, and comest thou to me?"
Jesus answered: "Suffer it to be so now: for thus it becometh us to fulfill all righteousness." In other words, the time for His eternal messianic mission had come. The Bible then goes on:
And Jesus, when he was baptized, went up straightway out of the water: and lo, the heavens were opened unto him, and he saw the Spirit of God descending like a dove, and lighting upon him. And lo a voice from heaven, saying, This is my beloved Son, in whom I am well pleased.
And that is what we celebrate at Christmas: the miraculous birth of the Messiah, who was sent to this earth to save us from our sinful natures and to offer us forgiveness of sin, salvation, and eternal life after death. That, in essence, is the meaning of Christmas.
The birth of Jesus told the world that God truly cared for mankind, and had sent His only begotten son to offer us salvation. That was good news indeed, and that is why Christmas Eve and Christmas Day are the most celebrated days in the entire calendar.
In Spite of Humanists and Atheists

Many complain that there is too much commercialism associated with the Christmas season. And each year seems to become more commercial than the year before, even eclipsing Thanksgiving Day and rolling on until the New Year like a consumer-driven, cultural tidal wave.
But when a whole nation, as secular as it is, is caught up in this most religious holiday, we must be impressed that what the world is celebrating with lights, music, feasting, and gift-giving is not the birth of Buddha or Muhammad, but the birth of Jesus Christ.
No matter how hard the humanists and atheists work to deny the religious character of the holiday, they cannot obliterate Jesus Christ. Christmas is not some dull Winter Solstice, which could hardly arouse the excitement and delight of millions. Christmas is the world's celebration of God's goodness. That is why it is a feast day for families, a celebration in which marriage, the birth and rearing of children, and God's abundant blessings are readily manifest in the feast itself and the exciting exchange of gifts.
For children, Christmas is especially glorious. They understand through song and narrative that Jesus Christ, the Son of God, was sent by God because of His love for us. And every child understands that he or she will be in God's hands for as long as he or she lives.
Even the department store Santa has special meaning. For children, he is the giver of gifts and a monitor of their behavior. And it is all charmingly conveyed in a song that children will hear and sing during the entire Christmas season. Santa is childhood in all its wonders and dreams. And all of the popular sentimental songs about Christmas that we hear on the radio always bring back warm memories of past Christmases, for Christmas is also a milestone in one's life. What is more heart-rending than listening to a Christmas song that reminds us of parents and grandparents gone, and childhood vanished?
There is so much tradition, so much art, so much music surrounding Christmas that it has become the central cultural and spiritual event of the year. Handel's Messiah is always there to remind us of the multitude of souls who have listened to that music over the centuries. New masterpieces devoted to Christmas will be created in the centuries ahead, and modern technology will advance their reach to everyone on earth.
I believe that as more and more people in America and elsewhere come to Jesus Christ, we shall see a growing acknowledgment of the true meaning of Christmas, as a time of joy and happiness as we rejoice in the birth of the most important person in human history, the Son of God. For He was sent to us for our own sake, to save us from sin, to make our lives better, richer, happier: to bring us closer to our Maker so that we may live according to His word and enjoy Him forever.
Notes
1. The word epiphany, in Greek, signifies an apparition of a divine being.
---
Samuel L. Blumenfeld (1927–2015), a former Chalcedon staffer, authored a number of books on education, including NEA: Trojan Horse in American Education,  How to Tutor, Alpha-Phonics: A Primer for Beginning Readers, and Homeschooling: A Parent's Guide to Teaching Children. 
He spent much of his career investigating the decline in American literacy, the reasons for the high rate of learning disabilities in American children, the reasons behind the American educational establishment's support for sex and drug education, and the school system's refusal to use either intensive phonics in reading instruction and memorization in mathematics instruction.  He lectured extensively in the U.S. and abroad and was internationally recognized as an expert in intensive, systematic phonics.  His writings appeared in such diverse publications as Home School Digest, Reason, Education Digest, Boston Magazine, Vital Speeches of the Day, Practical Homeschooling, Esquire, and many others.
More by Samuel L. Blumenfeld