Flight from Humanity (First Edition), The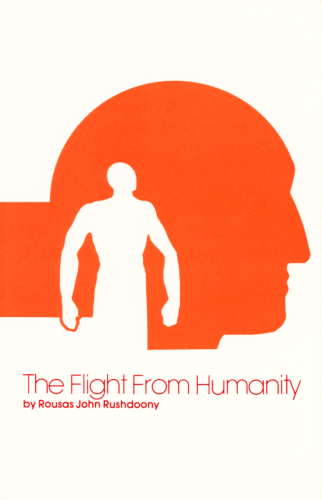 Subtitled A Study of the Effect of Neoplatonism on Christianity. Neoplatonism is a Greek philosophical assumption about the world. It views that which is form or spirit (such as mind)as good and that which is physical (flesh) as evil. But Scripture says all of man fell into sin, not just his flesh. The first sin was the desire to be as god, determining good and evil apart from God (Gen. 3:5). Neoplatonism presents man's dilemma as a metaphysical one, whereas Scripture presents it as a moral problem. Basing Christianity on this false Neoplatonic idea will always shift the faith from the Biblical perspective. The ascetic quest sought to take refuge from sins of the flesh but failed to address the reality of sins of the heart and mind. In the name of humility, the ascetics manifested arrogance and pride. This pagan idea of spirituality entered the church and is the basis of some chronic problems in Western civilization.
Please Note: This edition does not contain an index.
Inside look is of the Second Edition. Content within First and Second editions are identical only layout is different.

Read inside...
Topics: Church History, Philosophy