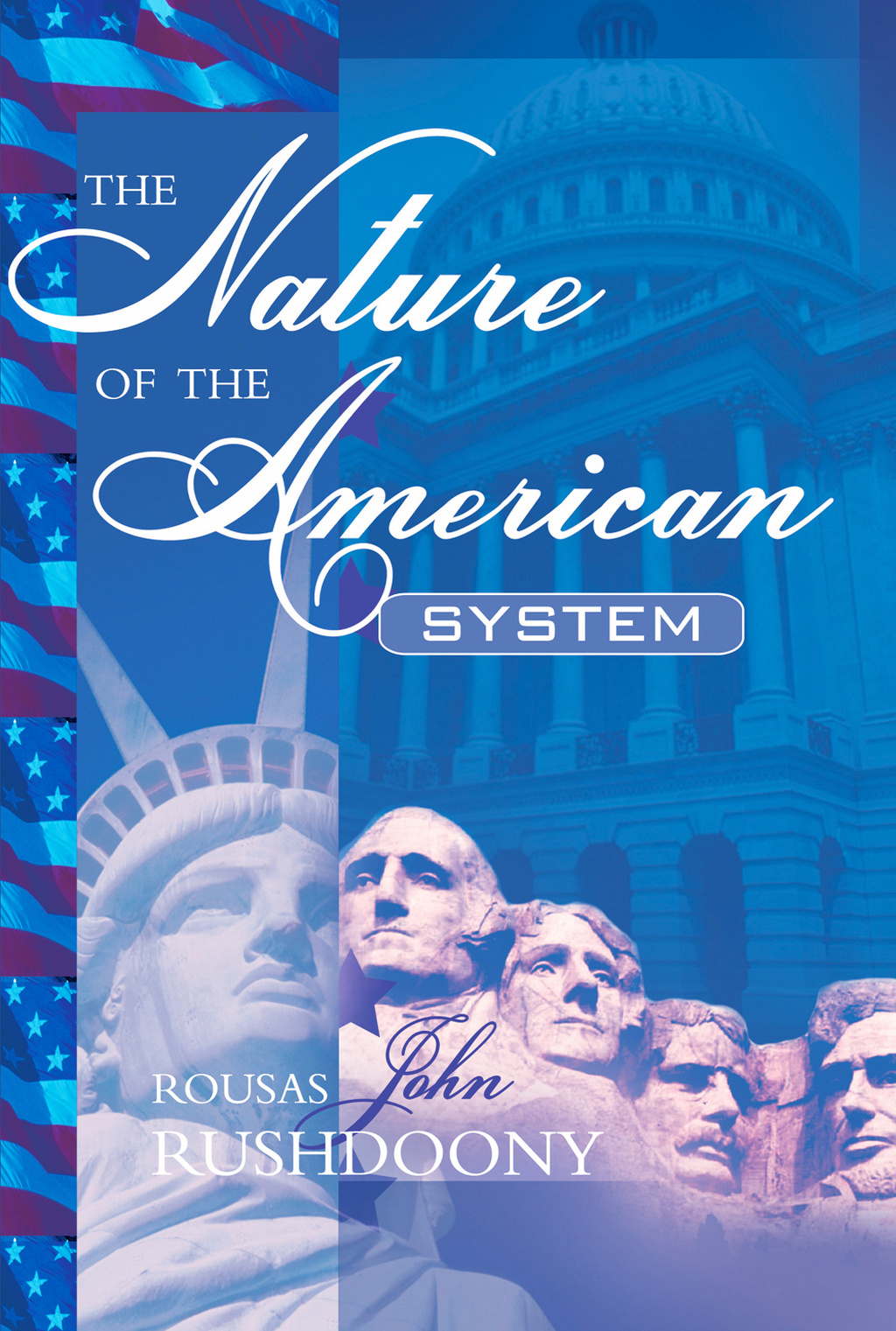 Blog
Nature of the American System, The
These essays (originally published in 1965) are studies in Christian revisionism. There purpose is to call attention those aspects of American history currently neglected.
eBook , Paperback

Behind the writing of history is a philosophy of history, and behind that philosophy of history are certain pre-theoretical and essentially religious presuppositions. There is no such thing as brute factuality, but rather only interpreted factuality. The historian's report is always the report of a perspective, a context, a framework; man is not, like God, beyond time and circumstance, condition and place. Man is neither a prime mover nor a prime viewer, but, to deny to man the status of a first cause and a first view is by no means to deny the validity or function of secondary causes and secondary viewers.
The writing of history is always in terms of a framework, a philosophical and ultimately religious conceptual structure in the mind of the historian. To the orthodox Christian, the shabby incarnations of the reigning historiographies are both absurd and offensive. They are idols, and he is forbidden to bow down to them and must indeed wage war against them. A Christian historiography and a Christian revisionism are thus for him moral imperatives.
For Christian revisionism, there is thus an incarnation that stands as the central point in history, Jesus Christ, and, this incarnation was without confusion of the eternal and the temporal, the divine and the human. This requires a denial of any coming, continuing, or possible incarnation in any historical order or institution. The divinization of church, state, school, or any other institution, or its absorption into the incarnation, is thus a sign of paganism.
These essays are studies in Christian revisionism. There purpose is to call attention those aspects of American history currently neglected.
Originally published in 1965, these essays were a continuation of the author's previous work, This Independent Republic.
---

Rev. R.J. Rushdoony (1916–2001), was a leading theologian, church/state expert, and author of numerous works on the application of Biblical law to society. He started the Chalcedon Foundation in 1965. His Institutes of Biblical Law (1973) began the contemporary theonomy movement which posits the validity of Biblical law as God's standard of obedience for all. He therefore saw God's law as the basis of the modern Christian response to the cultural decline, one he attributed to the church's false view of God's law being opposed to His grace. This broad Christian response he described as "Christian Reconstruction." He is credited with igniting the modern Christian school and homeschooling movements in the mid to late 20th century. He also traveled extensively lecturing and serving as an expert witness in numerous court cases regarding religious liberty. Many ministry and educational efforts that continue today, took their philosophical and Biblical roots from his lectures and books.
More by R. J. Rushdoony