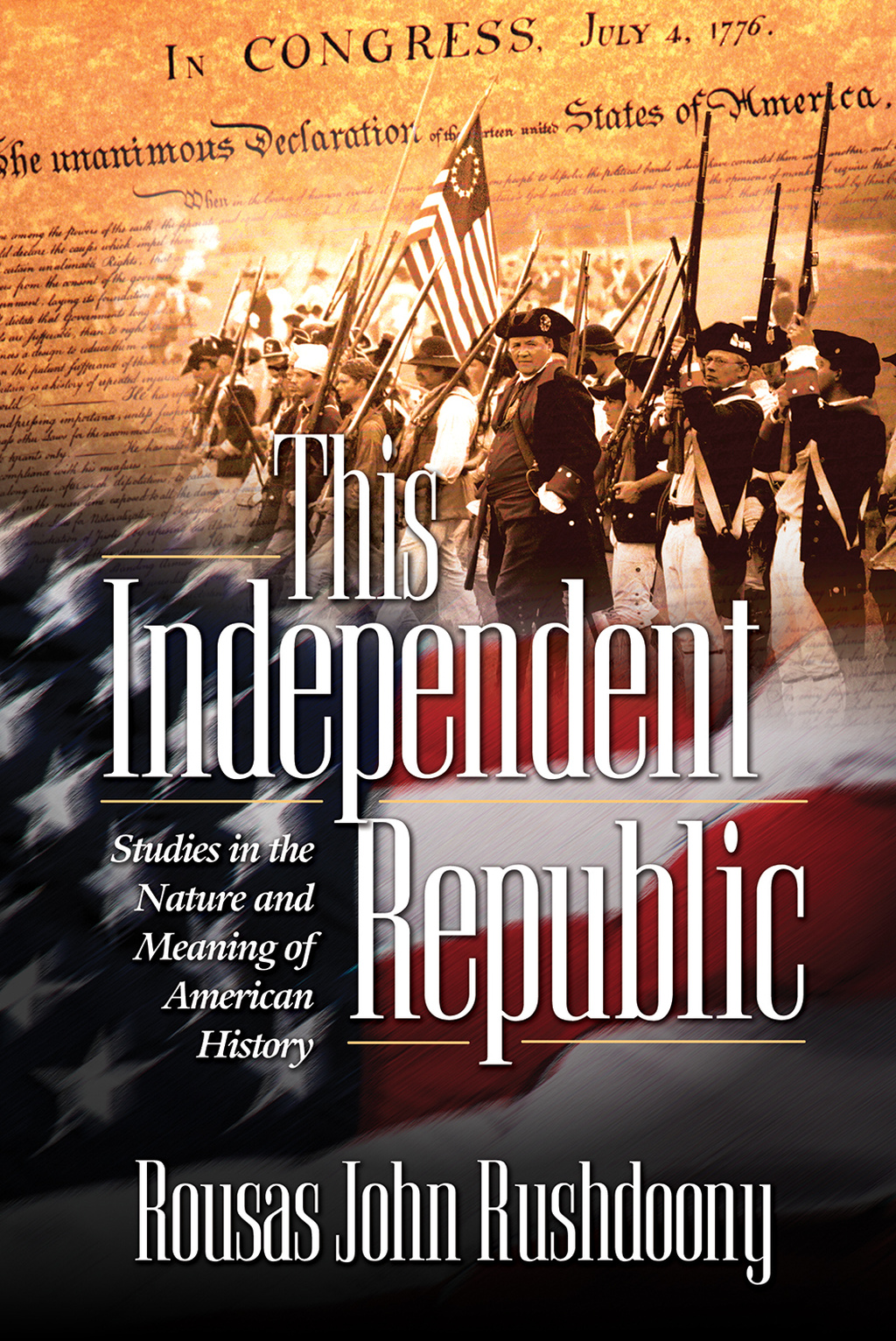 Blog
This Independent Republic
These essays will greatly alter your understanding of, and appreciation for, American history.
eBook , Paperback

First published in 1964, this series of essays gives important insight into American history by one who could trace American development in terms of the Christian ideas which gave it direction.
These essays will greatly alter your understanding of, and appreciation for, American history. Topics discussed include: the legal issues behind the War of Independence; sovereignty as a theological tenet foreign to colonial political thought and the Constitution; the desire for land as a consequence of the belief in .inheriting the land" as a future blessing, not an immediate economic asset; federalism's localism as an inheritance of feudalism; the local control of property as a guarantee of liberty; why federal elections were long considered of less importance than local politics; how early American ideas attributed to democratic thought were based on religious ideals of communion and community; and the absurdity of a mathematical concept of equality being applied to people.
---

Rev. R.J. Rushdoony (1916–2001), was a leading theologian, church/state expert, and author of numerous works on the application of Biblical law to society. He started the Chalcedon Foundation in 1965. His Institutes of Biblical Law (1973) began the contemporary theonomy movement which posits the validity of Biblical law as God's standard of obedience for all. He therefore saw God's law as the basis of the modern Christian response to the cultural decline, one he attributed to the church's false view of God's law being opposed to His grace. This broad Christian response he described as "Christian Reconstruction." He is credited with igniting the modern Christian school and homeschooling movements in the mid to late 20th century. He also traveled extensively lecturing and serving as an expert witness in numerous court cases regarding religious liberty. Many ministry and educational efforts that continue today, took their philosophical and Biblical roots from his lectures and books.
More by R. J. Rushdoony